Share this URL: http://nebulas-blockchain.peatix.com
Event is FINISHED
次世代ブロックチェーンの考察: Nebulas創設者兼CEO/Antshares (NEO)創設者Hitters Xu登壇
[当日日本語通訳あり]
Nebulas (nebulas.io) はすべてのブロックチェーンに検索フレームワークを提供する分散プラットフォームを備えた次世代のブロックチェーンです。 Nebulasはオープンソースプロジェクトであるパブリック型のブロックチェーンです。 Nebulasは独自の技術革新を通じて、ブロックチェーン技術の限界を広げ、次世代ブロックチェーンエコシステムを構築することに全力を尽くしています。
Nebulas (nebulas.io) is a next generation blockchain with a decentralized platform providing a search framework for all blockchains. Nebulas is an open source public chain. Through its own technological innovations, Nebulas is committed to expanding the boundaries of blockchain technology and building the next generation of blockchain ecosystems.
Agenda
18:30 - 19:00 登録 + F&B (Registration)
19:00 - 20:00 パネルディスカッション (Panel Discussion)
20:00 - 20.30 Q&A

今回のミートアップでは、以下の問題について議論を展開する予定です:
- ブロックチェーンにおける次の動き
- 2018年のブロックチェーンのキーワード
- 「ブロックチェーンについて考える」のコンセプト
- 世界におけるブロックチェーンに対する考え方の違い(業者vs信者、中国vs世界のほかの地域)
- 他のブロックチェーンプロバイダーに比べて、Nebulasを勧める理由
- Nebulasのキーワード(PoD DIP)
- Nebulasの利用シーン
In this meetup, we will talk about:
- What's next for blockchain?
- The keywords for 2018 in blockchain?
- The concept of "Thinking in Blockchain"
- Differences in thinking about blockchain in the world today. (Traders vs Believers, Chinese vs Rest of the world)
- Why should I choose Nebulas over other blockchain providers?
- Nebulas keywords (PoD DIP)
- Use case on Nebulas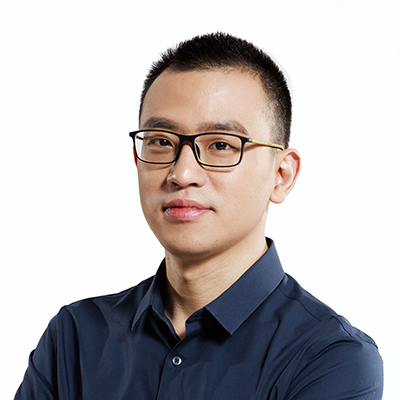 Speaker: Hitters Xu

Nebulasの創設者兼CEO、AntShares(NEO)の創設者、中国のブロックチェーン分野のパイオニア、Ant Financialのブロックチェーンプラットフォーム(Alibabaの金融部門)の元ディレクター、Google 検索&不正防止チームの所属人員などの役を担当してきました。 2013年以来、HittersはBitsClub(中国初のブロックチェーン/ビットコインのコミュニティ)、ICO365(最も大きなICOプラットフォームの1つ)、およびFBG Capital(最古のCrypto fundsの1つ)を設立しました。
Founder & CEO of Nebulas, Founder of AntShares (NEO), a blockchain pioneer in China, the former Director of Ant Financial's Blockchain Platform (Alibaba's financial arm) and part of Google's Search & Anti-Fraud team. Since 2013, Hitters has founded BitsClub (the very first Blockchain/Bitcoin community in China), ICO365 (one of the largest ICO platforms) and FBG Capital (one of the earliest Crypto funds).
Sponsoring Partner スポンサー・パートナー:

Y.S.FOOD CO., LTD.
ワイエスフッド株式会社
ワイエスフード株式会社は、チェーンレストランの運営を中心に業務を展開している会社であり、国内外の筑豊ラーメン店舗を経営しています。筑豊ラーメンの「山形屋」、「BASARAKA」、また「IKKORYU」のフランチャイズも行っています。 次に、食べ物や麺類の製造販売を行っています。 さらに、不動産賃貸経営にも取り組んでいます。また、店舗の企画、デザインや建設なども手がけています。1994年、同社を日本の田川で設立しました。 詳細は公式サイトhttp://ys-food.jp/をご覧ください。
本イベント先着100名の方に、ワイエスフード株式会社より人気ラーメンセットをプレゼントします。
Y.S.FOOD CO., LTD. is a company principally engaged in the operation of restaurant chains, managing Chikuho ramen retail stores in Japan and internationally. The company also franchises Chikuho ramen shops YAMAGOYA, BASARAKA, or IKKORYU brand names. In addition, it produces and sells food and noodles; leases real estate properties; and plans, designs, and constructs stores. The company was founded in 1994 and is based in Tagawa, Japan. For more information, please visit http://ys-food.jp/.
The first 100 visitors to the event will be receiving a ramen set, proudly sponsored by Y.S.FOOD CO., LTD.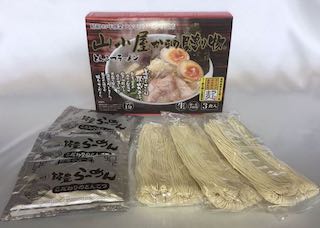 read more
Fri

Mar 23, 2018
6:30 PM
-
8:30 PM
JST
Add to Calendar
Venue

AP西新宿会議室, 新宿喜楓ビル 4F ( H + I )
Tickets
Venue Address

〒160-0023 東京都新宿区西新宿7丁目2番4号

Japan